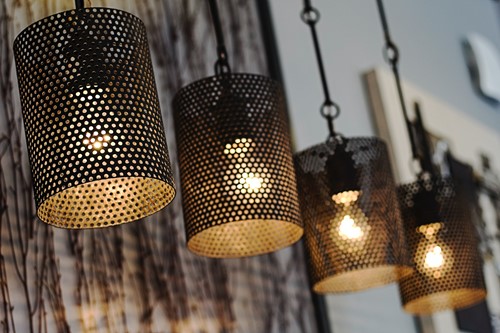 Photo by dillan teagle from Pexels

When building and decorating a new home, there are many things you can do to make the space look more elegant and refined. If your home building and decorating budget is tighter, there are some things you can do to elevate the look of your home without spending a large amount of money. These tips will help you get there.
1. Add Some Crown Molding
Crown molding is an elegant finishing touch to your space. Whether at the ceiling or at chair-rail height, crown molding gives your room and your home a finished look. It's actually quite affordable, even with the elegant look that it creates, making it a good finishing touch to your home. Get creative with higher baseboard molding, ceiling beams, medallions and more.
2. Paint with Color
Many newly built homes are painted all white. While this is a great neutral palette, it does not add character to the space. Instead, add a color to your home. For an elegant finishing touch, choose either a bold and dramatic palette or a soft, understated one.
3. Invest in Unique Hardware
When building or re-decorating a home, you have to have drawer pulls, knobs and other hardware, so why not elevate them a bit? Instead of the common styles you see in just about any home, consider choosing something unique. This will make your home more interesting and give you a more elegant feel. The bulk pieces you can pick out at any hardware store won't do, however. If your budget is tight, look at small local hardware stores, antique shops and flea markets to find something elegant to elevate your space.
4. Ditch the Standard Light Fixtures
Light fixtures are another place where you can easily add elegance to your new home. Most builders will have standard light fixtures they use. Either during the building phase or as soon as you move into the home, ditch these for something more elegant and unique. This is another place where you can find interesting pieces by shopping second-hand, if your budget is tight, or spring for one particularly elegant light for your main living room or dining room, and build your decor around it.
5. Choose Hardwood-Look Floors
When building a new home, you have some options for flooring. If possible, choose something that resembles hardwood rather than choosing to carpet the home from one end to the other. Even if you don't have the budget for actual hardwood, a luxury vinyl or laminate floor can give your home that elegant, timeless look you crave, and you can always add a rug for some softness.
Having a beautiful, elegant home is a goal worth reaching for, and it is achievable on a budget. Use these tips to give your home that finishing touch that you will be proud to call your own, all while staying within your home building and decorating budget.